Sep 9, 2020 03:40 PM Central
Karin Collins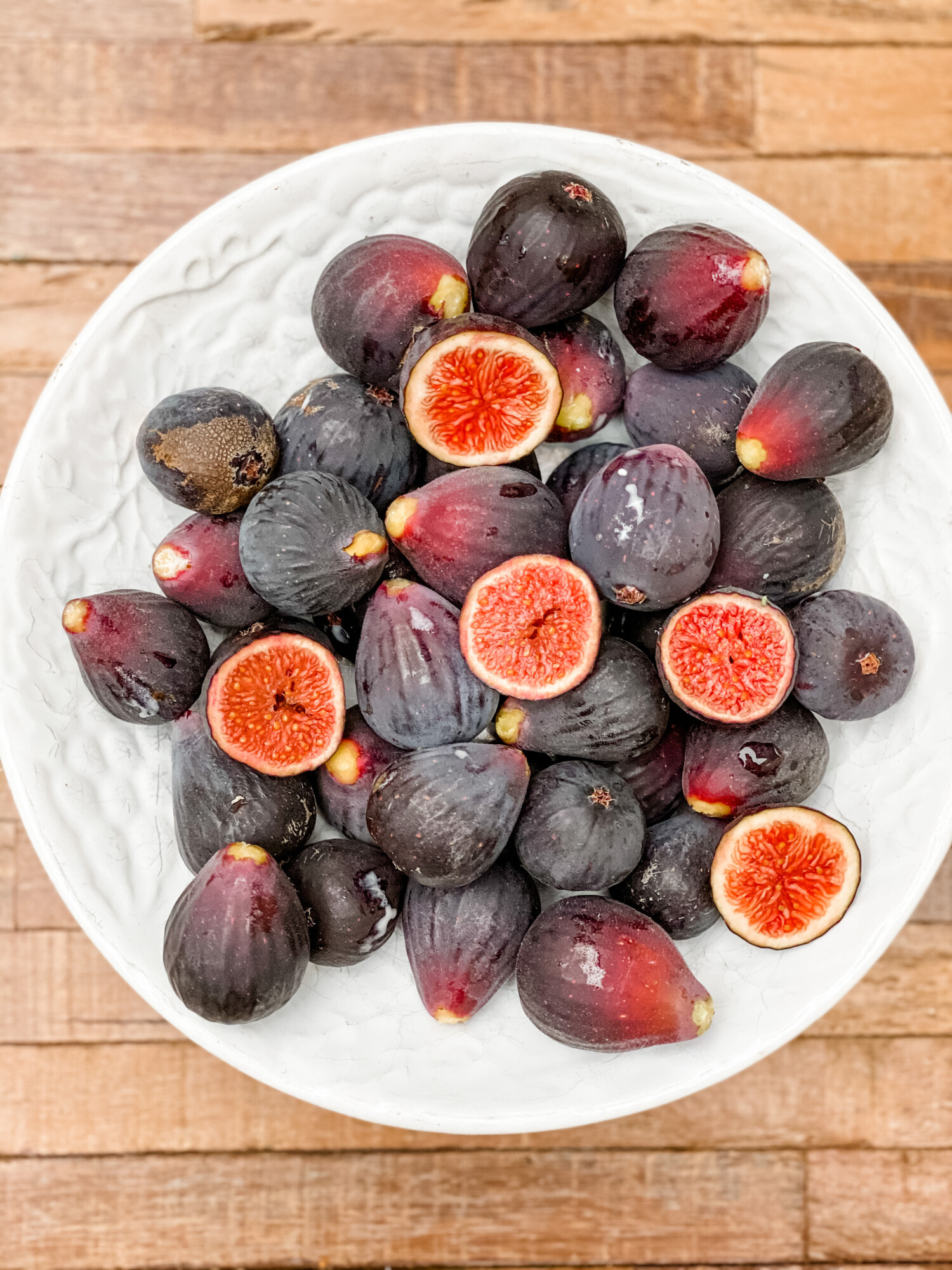 Fig smoothie anyone? We are so grateful to have a fig tree in our garden. It feels so exotic since I was born and raised in Sweden where they don't grow. It's so luxurious having them so readily available!
Are you staying away from fruit high in sugar because you are afraid of calories? Worries about gaining weight or maybe about inflammation in your body flaring up?
Many times the nutrient content and benefits of our fruits outweigh the concern one may have about its sugar content. Figs are one of those fruits for me.
They have a 55% natural sugar content, making them the sweetest of all fruit BUT they are low in calories and contain soluble dietary fiber, vitamins and minerals. Many great nutrients to support our bodily functions.
Fresh figs, especially black mission figs, are high in phytonutrients and antioxidants such as carotenes, lutein, tannins, and chlorogenic acid among others and anti-oxidant vitamins such as vitamin A, E, and K.
Together, these phyto-chemical compounds in figs help scavenge harmful oxygen-derived free radicals from the body, thereby protecting us from cancers, diabetes, degenerative diseases, and infections.
They contain good levels of the B-complex group of vitamins like niacin, pyridoxine, folates, and pantothenic acid. These vitamins function as co-factors for metabolism of carbohydrates, proteins and fats.
And if you let the figs dry they are also an excellent source of minerals like calcium, copper, potassium, manganese, iron, selenium and zinc – all important for healthy red blood cell formation, as well for cellular oxidation.
Research studies also suggest that chlorogenic acid in figs helps lower blood sugar levels and control blood-glucose levels in type-II diabetes mellitus (adult onset) diabetes.
If you have more figs than you can eat adding them to a smoothie is a great choice. Here is one of my favorites: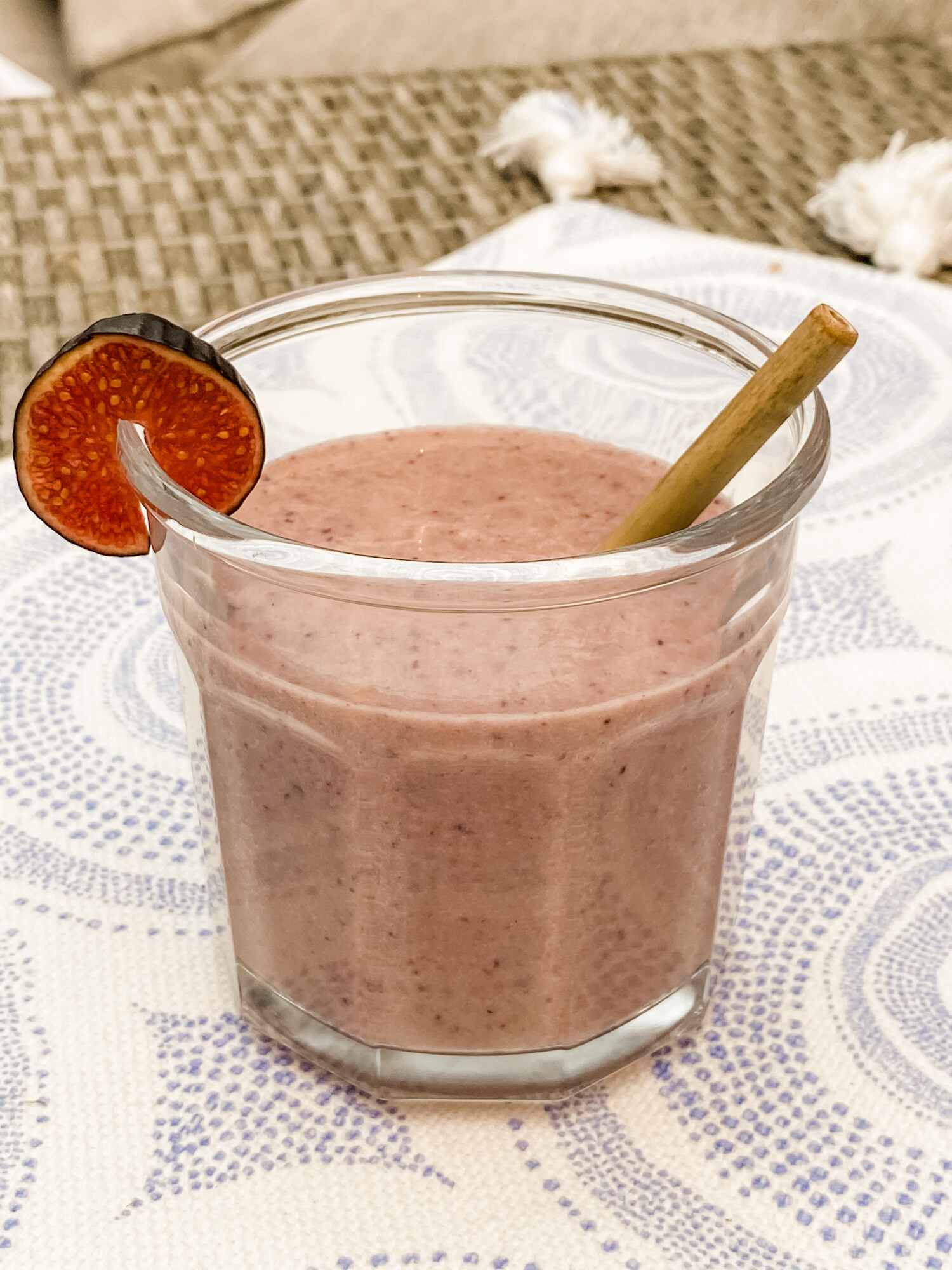 The Fresh Fig Smoothie
Ingredients:
2 cups almond milk (check out mine on my blog)
6 black mission figs
2 tablespoons hemp seeds
1 toothpick stir Young Living's Cardamom Vitality oil
Cardamom Vitality oil is a must-have for every kitchen! It's a powerful antioxidant and may support a healthy digestive system.
How:
Mix everything in a high powered blender. Pour in a glass and enjoy!
May 8, 2019 02:05 PM Central
Karin Collins
I've got chills. A lady bug landed on me right before departure from my dream weekend retreat with team Young Living this past week.
As I made my wish I couldn't help to think about the meaning this spirit animal has for me.
I daydream ALL the time and I believe in magic. The thoughts in our minds becomes our reality even before we experience them. I know that not all people allow themself to act upon this "childlike" behavior, but I'm telling you it works to cast a vision of your life... to imagine the big things that you want for others, yourself and our world. I've practiced it and my dreams keeps getting fulfilled and let me tell you it's not just luck.
It's about letting go of limiting beliefs. It's about letting go of fear because you are NOT fear. It's about letting go of what other people will think of you. It's about letting go of control because in reality you can't control anyone or everything. This is YOUR choice.
When we have limiting beliefs we often feel stuck and don't know how to move forward. Sometimes we might not feel worthy or we might feel shame about making too much money.
It's about leading with your heart and searching in your soul. It's about trusting in yourself and in others. It's about thinking outside the box. It's about leading with love.
We are all the same. We have faced many of the same challenges, same hurts and pains, but at the same time we are beautifully unique. We all have an incredible story to share that will inspire others. I want to hear your story. Others want to hear it. They need to hear it. Allow yourself to be vulnerable and show the real you because you will make a difference.
So let go of those limiting beliefs, negative thoughts and doubts. They are just lies. Follow your passion and you will not care what others may think of you. It will not matter. If you think you can. YOU WILL. YES, YOU CAN.
I can't imagine what my life would look like if I would have listened to the lies of what others perception MIGHT be of multilevel marketing. I wouldn't have the FINANCE to be able to help friends struggling with medical bills, I wouldn't have the TIME to play ukelele, go for a hike and workout all in the same day. I wouldn't have the FREEDOM to work when I want to and on my terms. Most importantly I wouldn't have met an amazing COMMUNITY of friends who inspire me every day to kick fear in the butt. Business doesn't have to look one way. You can be an employee or an entrepreneur. It's simple.
So take charge of your dreams and ambitions and make them a reality. Let your imagination run wild and don't overthink it or wait for perfection. The universe is waiting and the world needs you to help make it a better place. Spread your wings and fly lady bug.
Love,
K.C ❤️