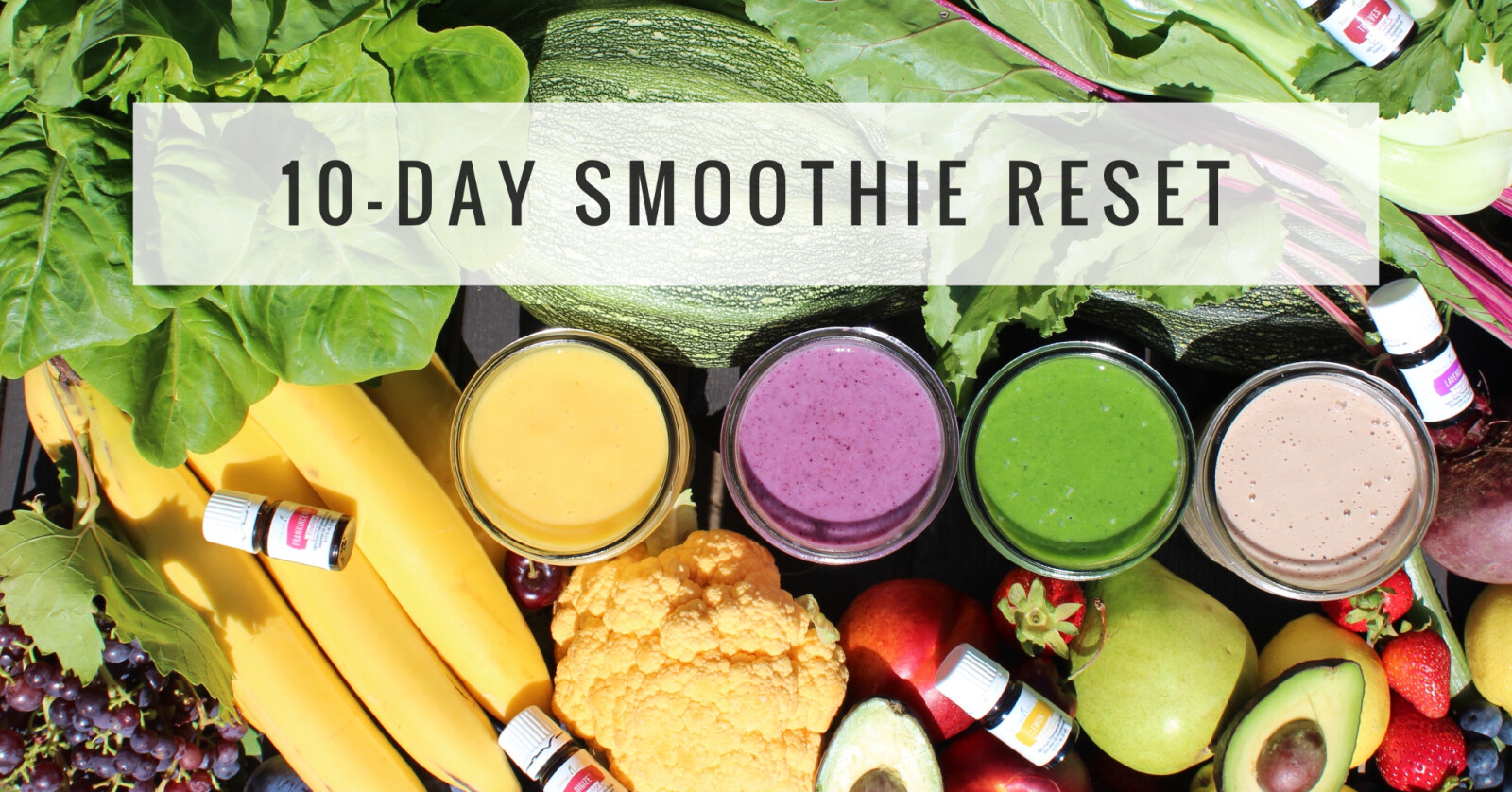 Sep 13, 2020 04:00 PM

–

Sep 23, 2020 07:00 PM

Pacific time
JOIN OUR 10-DAY SMOOTHIE RESET
Hosted by Raw Food Chef and Plant-based Nutritionist Educator, Karin Collins of The Living You. The 10-Day Smoothie Reset will give you everything you need to recognize food sensitives, flush toxins, lose weight, reduce cravings, improve digestion, increase your energy, sleep better and glow from inside out. Chef Karin will provide education on how to incorporate essential oils into your culinary adventures. This is an amazing way to transform your health in a very short period of time and reset your body with REAL FOOD. Plus, you'll receive access to bonus classes.
MEET CHEF KARIN & SMOOTHIE INFO:
HERE IS WHAT YOU GET:
☎️ 1-on-1 Phone Consultation
💻 Smoothie Reset Zoom - Kick-Off Call on 9/13
✅ Grocery List
🍏 10 Green Smoothie Recipes
🍴 Meal Plan Recommendations
💡 Health and Nutrition Education
💡 Vitality Oil Education
💧 Detoxing Body & Home to Heal Hashimoto's with Georgina Szabo
🥗 Tips for Mindful Eating Practices
🧘‍♀️ Guided Meditation by Embody108
🧘‍♀️ Reiki Meditation by HANDS + LIGHT
🧘‍♀️ Restorative Yoga & Belly Massage by Elizabeth Shelhart
🧘‍♀️ Cleansing Yoga & Meditation by Jodi McLean Yoga
🤝 Online Member Community and Resources (Private FB group & Online Private Member Website)
💻 Smoothie Reset Zoom - Closing Celebration on 9/23
🙌 Giveaways and Prizes
COST:
-NEW Members: $165. VALUED at over $1,200! (Includes 12 oils, a diffuser and a Young Living membership).
-Members of The Living You Community: FREE with a 100PV order by September 11
-Members outside The Living You Community: $45
* Price does not include cost of groceries
PAYMENTS
Credit Card accepted During your 1-on-1 Phone Consultation
HOW TO JOIN
Text "SMOOTHIE" to 415-734-8174
VITALITY OILS
🍂 Thieves
🍋Lemon
🌱Peppermint
🍊 Citrus Fresh
🐲Digize
💜 Lavender
🌟Francinsence