Feb 10, 2019 09:28 PM Central
Karin Collins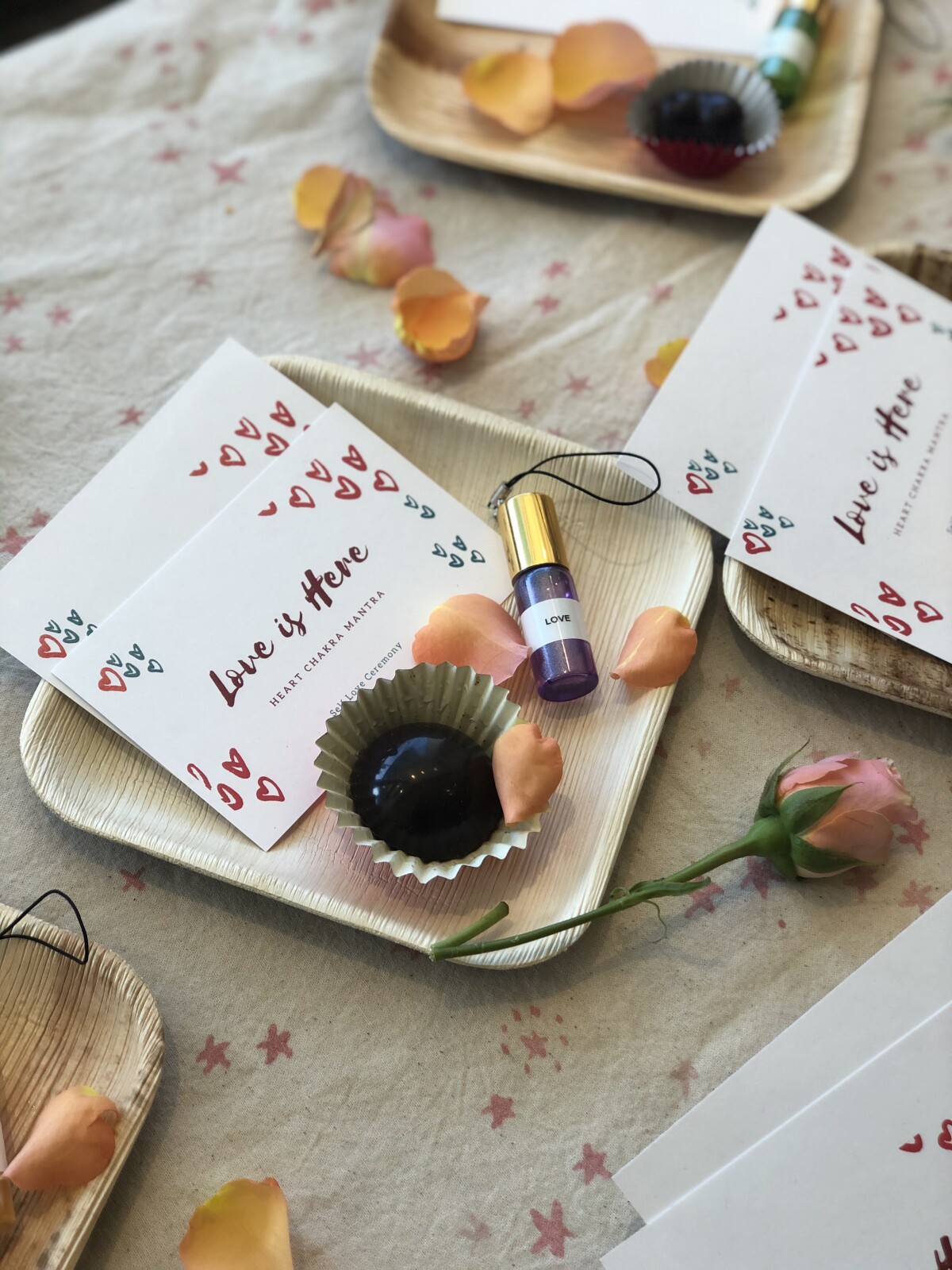 Valentine's Day is just around the corner and of course I am in the kitchen making my favorite Raw Chocolate Truffles. They are so delicious. This is a recipe that I learned to make while in culinary school at the Living Light Institute in Fort Bragg, CA. One of the best times in my life. I wish you the best and yummies Valentine's Day! Lots of love to you.
Edited: I added a little portion below how to make these truffles if you don't have a vitamix, food processor or if you are fine with truffles not raw. Raw cacao doesn't alter the nutritional content. Cooked cacao will have lower nutritinal
Content but
taste just as good.
Vegam Chocolate Truffles
Makes about 48 truffles
1 2/3 cups cacao butter, warmed to liquid
1/2 cup agave or maple syrup
2 vanilla beans, scraped or 2 tsp vanilla bean powder
1/2 teaspoon Himalayan crystal salt
8 ounces of cacao powder
1. In a high powered blender blend the melted cacao butter, scraped vanilla beans and salt until all ingredients are completely emulsified and the mixture is warm. You can also melt cacao butter in a double boiler and then transfer and mix ingredients in food processor.
2. Pour the mixture into a food processor (or blender with tamper), add 1/2 the cacao powder and process until well combined.
3. Add the agave or maple syrup to the food processor and continue to blend. Then add the rest of the cacao powder and continue to blend, scraping down the sides of the processor, as needed, until the mixture is smooth and the cacao is well integrated, about 2 more minutes.
4. The chocolate is now ready to pour into chocolate heart molds.
5. To pour the chocolate into molds, its easier to put the liquid chocolate mixture into a plastic squeeze bottle for ease of application. Refrigerate for several hours to set-up.
Variation with Raspberry Filling: pour some of the chocolate mixture into the mold to generously cover the bottom and use a gloved finger to spread the chocolate around the entire mold, making sure the sides of the molds are completely covered. Allow it to set for about 20 minutes in the fridge before adding the raspberry jam. (While waiting for chocolate to set-up, keep the squeeze bottle of chocolate in a warm place to make sure it remains liquid.) When the chocolate has set-up, pour a little jam in the center of the partially formed truffle. Gently add more liquid chocolate over the top until the jam is completely covered, and refrigerate until firm.
Raspberry Filling
Yield: 2 cups

2 1/2 cups frozen raspberries, thawed (after measuring)
4 drops Young Living Lemon Vitality Essential Oil
5-8 pitted dates

1. Put the raspberries in a food processor outfitted with the "S" blade and process until smooth.
2. Add the dates the the food processor a few at a time. Process thoroughly, until all the dates are used and the mixture is smooth.
3. Pulse in the essential oil
4. Store in a sealed glass jar in the refrigerator for up to 4 days or in the freezer for up to 4 months.
Caramel Sauce
About 60 truffle fillings
1 cup pitted dates
1 cup cashew nuts
1/2 teaspoon vanilla extract
1/2 cup water
optional. 1-2 cinnamon bark vitality oil, lemon vitality, cardamom vitality, peppermint vitality or other essential oil of liking.
1. Loosely separate the dates, and place the dates, nuts, vanilla and water in a vitamix blender. If you don't have a high powered blender you can use a food processor but it won't be as smooth caramel. Blend until smooth and add more water for looser consistency.
2. Follow same directions as above before filling the truffle.

Share, enjoy and smile!