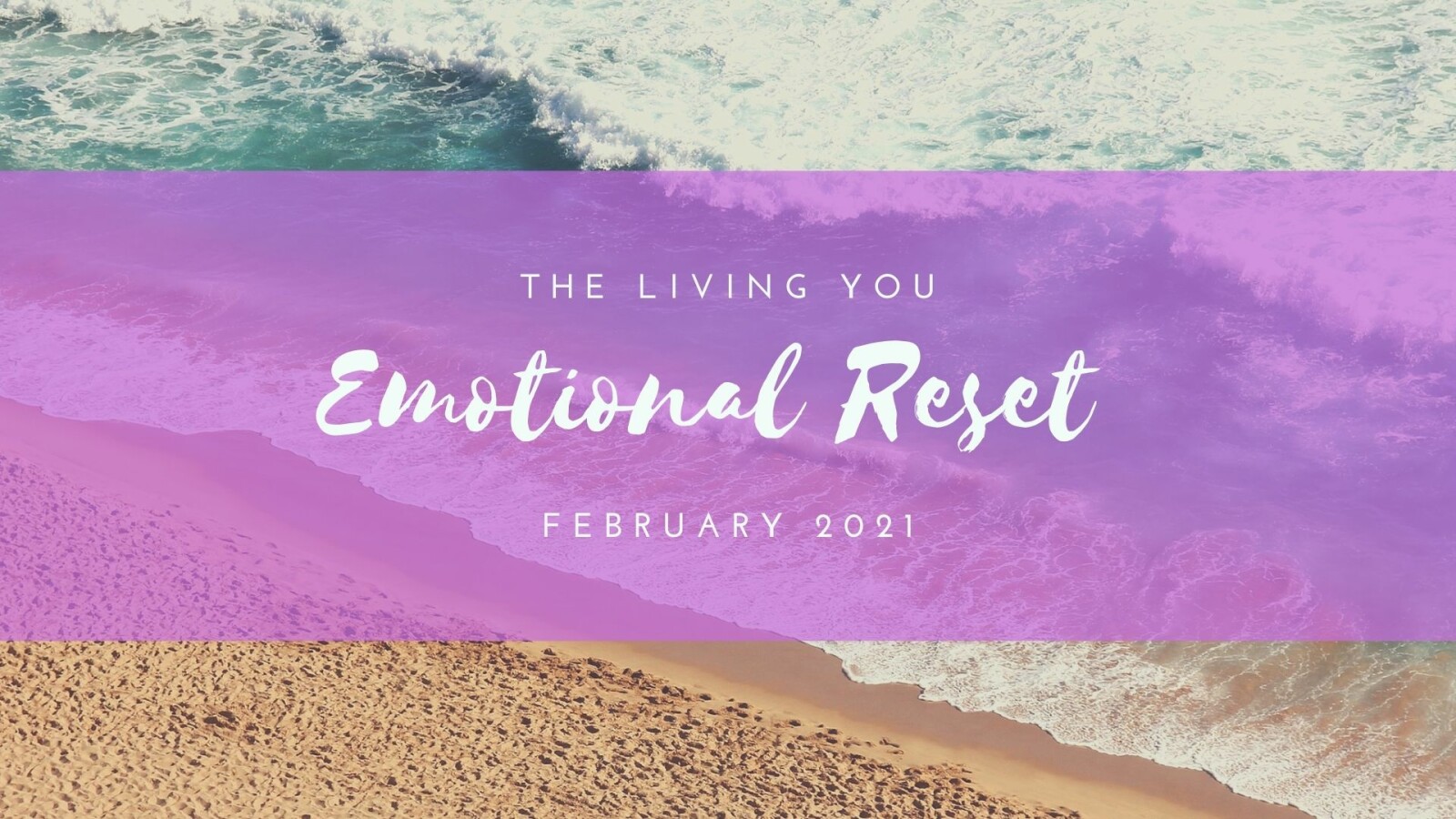 Feb 07, 2021 04:00 PM

–

Mar 07, 2021 04:00 PM

Pacific time
Welcome friends to The Living You Emotional Reset!!! 2021 is our year! We can't wait to share, grow & experience the incredible offerings of this community and we want YOU to be a part of it.
The Emotional Reset is the perfect opportunity to go deeper than you thought possible with your overall wellness, lifestyle & mindset.
For the entire month of February the reset will bring us together through connection, access to our deepest roadblocks and most profound intentions & challenge us to awaken!
A collective & panel of experts will help guide you into emotional healing, physical self-love and self-care. We will tap into our sacred powers, create visions, learn new tools & techniques to feel amazing and of course continue to build this warm & loving community!
WHEN:
February 7- March 7
COST:
New Members: sliding scale and custom bundles $135 - $240 PV
Current members of The Living You Community: FREE with a min $100 PV order. (Include the Feelings Kit with your order if you don't have it yet)
Current members outside The Living You Community: Feelings kit + $45
DETAILS:
The February Emotional Reset will be a month long guided journey and community effort to support each other in accessing our most balanced, pure & emotionally free selves. The process will begin with using the essential oils in the Feelings kit - a set of 6 oil blends which are specially formulated to work on the cellular level to release stagnant emotional patterns and trauma that keep us stuck so that you can realign and feel more free to manifest the life you want.
Each week you will dive deep into a premium workshop led by a panel of experts going over topics including:
Emotional Strength Through Alignment with Dr. Heidi Skye, M.S., D.C., Family Chiropractor:
www.skyechiropractic.com
Understanding the Subtle Body- An Exploration of the Koshas with Elizabeth Shelhart, Certified Meditation and Yoga Teacher, Birth Doula, Holistic Bodyworker, Folk Herbalist:
www.eshelhart.com
Sacred Powers: Awaken the 5 sacred powers of transformation, lying deep down inside of you, waiting to be discovered with Jodi McLean, Yoga Instructor, Davidji Masters of Wisdom & Meditation Teacher, Sound Healer:
www.jodimcleanyoga.com
Mindset Makeover with Danielle Klein, Spiritual Life & Business Coach:
www.DanielleKlein.com
Altar Creation and Self-Care Practices with Kat Shotz, Marriage & Family Therapist, Yoga & Meditation Instructor: @lotus_yogi
EFT Emotional Freedom Tapping with Liz Dietrich, Health Coach
Aromatherapy for Addiction Support with Elizabeth Davidman, Yoga & Meditation Instructor:
instagram.com/relax.recover.repeat
Personal Power Through Fashion Styling with Brooke Portagallo, Health Coach:
instagram.com/brooke.spann_
As part of this group program you will get access to bonus classes and education, a private FB group and a private Instagram account. All weekly Zoom workshops will all be recorded and there will even be additional access to outside classes such as Yoga and Meditation for you to join as you please.